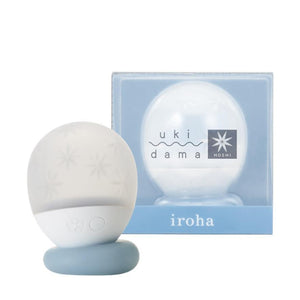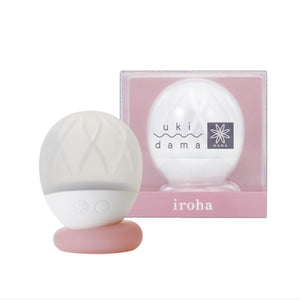 Experience the soothing comfort of the iroha: ukidama, combining self-care with your bath-time rituals.
Self-pleasure is a part of many people's daily self-care routine. Through it you can learn to have a deeper understanding of your body, and also experience a moment of personal clarity. With the iroha: ukidama, you can experience this moment of clarity in many ways, including while you're lying in bed, and when you're relaxing in the bath.

This personal device can function as a bath light and a massager, for self-care and pleasure during intimate moments with your body. Useable both in the bath and out, the relaxing light is soft and sensual, to create a calm atmosphere, while the massager is smooth with it's body-safe silicone to pinpoint stimualtion on any area of your body, not just your intimate areas. Available in 3 styles - TAKE, HOSHI and HANA - this peaceful massager is near-silent, with 4 vibration modes to experiment with, and 4 light settings to find your perfect intimate setting. And to complete your intimate evening, iroha: ukidama comes with a round, plush-like stand that you can place it on when you're done, or even to dry when you've finished playing in the bath.

Now to set the mood and envelop in your own personal heaven. Intimate self-pleasure has never felt better.
Product Features:
A bath light and a massager all in one

Available in 3 styles: TAKE (diamond pattern), HOSHI (star pattern), and HANA (elegant flower pattern)

4 light settings - 3 brightness levels & 1 light pattern

4 vibration settings - 3 strength levels & 1 rhythm pattern

Stand included

Materials: Massager - Silicone, TPU, ABS, PC, Stand - Silicone

Waterproof - up to 50cm

Power Type: USB Rechargeable - Li-ion Polymer Battery (cable included)

Play Time: 60 mins

Light Time: 210 mins

Light and Vibration time: 45 mins

Size: 5.7cm x 5.7cm x 6.9cm

Weight: 72g