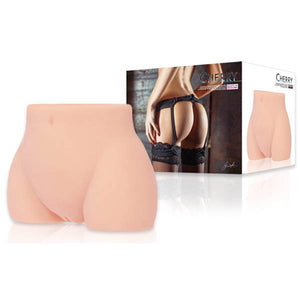 Kokos
Kokos Real Hip Cherry
Kokos Real Hip Cherry

Cherry offers pure and fresh feeling of a young lady.
Offers strong tightening at the beginning of insertion, effectively delivering compression and adsorption to your penis; multiple compression Cherry provides the most effective and realistic structure among other male masturbators.
Satisfies both normal and doggy styles. A product of 360 degree, satisfying both normal and doggy styles. Insertion hole of vagina and anal is designed based on a pure and fresh young lady, offering exhilarating insertion sensation.
INTERNAL STRUCTURE
1. Increases stimulation through compression and adsorption using the air inside the non-open end product.
2. A 360-degree premium 3D hot product enabling the use of both front and back of the doll's multidimensional structure, along with and anal insertion like the real feeling of anal insertion.
Size: 22 cm x 15 cm x 14 cm